Telegram 5.0 for iOS Brings Performance Improvements
Finally, Telegram has released its new iOS version Telegram Messenger 5.0, and its live for all the iOS users. Since a long time, the developer team of Telegram were rebuilding the Telegram for iOS. That is again rebuilt from scratch as previously it was programmed by Objective C but the latest on Telegram 5.0 is programmed using Swift – the programming language which is released by Apple.
Swift, as we all know, is a faster alternative for Objective C. As a result, the new version is more slicker, better in battery life and is much faster than the older one. However, the design is all the same as the old one.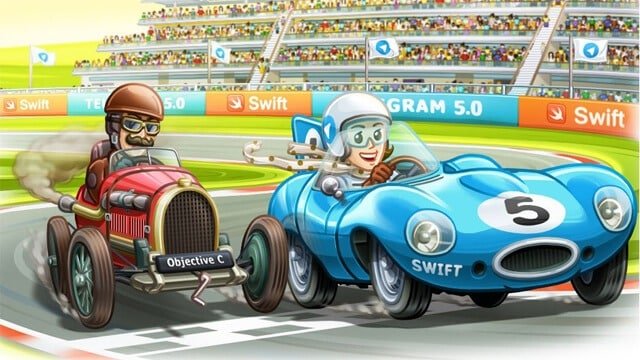 As per the developers they have not done any specific changes in the UI. However, they have done much regarding the speed, battery efficiency, in-app notification and much more.
Some updates and how they work:
1. This major update has improved the speed to a much better extent, the use of animation in chats and the new notification can also work anywhere in the app.
There have been some changes in the new expandable in-app notifications, as with this update now the users will not be much distracted by the new incoming messages. And they can now focus better in the ongoing one. While reading of something new comes then, the user can slide the existing one and open the new, again if it's of less importance that he/she needs to close it down and the existing chat will reappear. The place where you had left before. It helps in regaining focus.
2. The new Version 5.0 has upgraded the working of an unread message.
As per the old version, the muted and unmated chats jointly shows the unread messages. As a result, the important message in the unmuted chats remains unattended. But in the new update, both the chats are quite visibly differentiated and the badge counter will be separate for both of them.
Also, you can adjust this behaviour in the Settings > Notifications and Sounds, as per the old times.
The telegram can be freely downloaded from the App Store.
And that's it for today. Stay tuned to TelegramGuide News for more updates on Telegram latest updates.