Telegram 6.0: Update Brings Chat Folders, Channel Stats and Animated Emojis
The latest Telegram update 6.0 brings chat folders, archive, channel stats, snimated emojis and more for the users.
Telegram has introduced some new features in Telegram 6.0 Update. In this present ear where the communication is of utmost importance, as a result the requirement of internet is so much essential. For messaging there may be countless app present out there but one app which stands out is "Telegram". The main reason behind its popularity is that its developers keeps on updating it making it more user-friendly and also adding more and more quality features into it.
This week only Telegram Messenger is getting its long awaited features of Chat Folders and along with that some other goodies has also been added here.
Like always Telegram has added a very important feature this time i.e the Chat Folders in its Telegram 6.0 update. It is now rolling out to users. This feature allow us to group our conversations into folders. Again, now you can organize your folders in your own way. Along with that, all of your chats having the unread messages will automatically be added to a folder. The best thing about this feature is now you can pin unlimited number of chats in a folder.
Telegram 6.0 Update Detailed Overview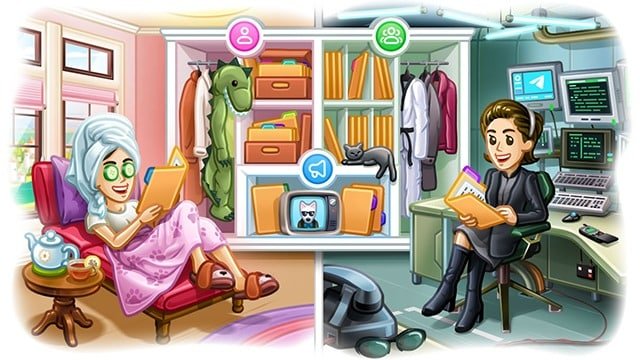 Talking about the mobile app, the Chat Folders can be easily swiped as they are shown in tabs. If you look at the desktop window then we can find that here the folders are shown in the sidebar. The good thing about this update is these folders easily sync between devices, so you can check on these folders on any of your device be it phone or the desktop.
One thing you need to understand is that the Chat Folders gets enabled when there number of chats reaches a certain limit, and if you are curious on enable it then you can do it manually also through the settings.
If we look at other features which we will be getting along with the Folder update are as follows. We will be getting channel statistics, new animated emojis, and also a new animation when recording voice or video messages.
Now the things to understand is that Statistics feature is available for those channels which has over 1,000 followers. Some coronavirus-themed emoji and sticker packs has also been included in the new Telegram 6.0 update.
That's all for today in this article regarding the latest Telegram 6.0 Update. As usual you must have understood what all changes have been made in the latest Telegram Update. Now enjoy the new updates by updating your telegram app if not done earlier.