How to Join a Telegram Group Chat
Are you searching for the way on how to join Telegram group via QR code? Here are the ways of joining groups on Android, iPhone and PC.
Telegram Messenger has made itself one of the best messengers in the present times. At one time, people are crazier about WhatsApp than the Telegram.
But due to the exceptional features and higher security of Telegram Messenger, it has made a distinct place for itself.
Many of us must be using Telegram messenger for our day-to-day activities, but not all of them know how to join a Telegram group? They still have doubts regarding joining one.
So here the idea behind writing this article is to describe to you guys how can you easily join a telegram group, or rather to say how to join Telegram group without the link?
People usually ask, how do I join a group on Telegram? Here we will be discussing the ways which you can follow to choose the best available Telegram groups and how to join them easily. You should also check how to delete a Telegram account.
How to Join Telegram Group via Link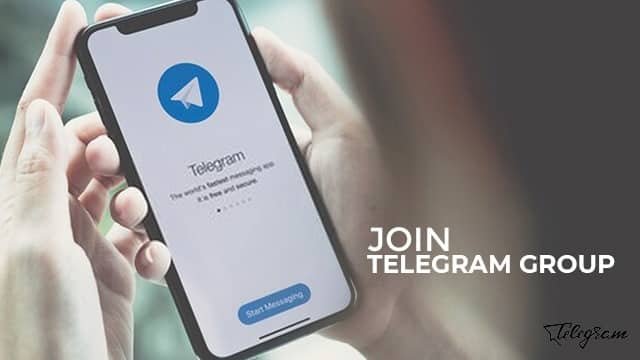 Whether it's a public group or private group, there is a link to enter the discussion. Whenever you have the link, you can go there and tap the "JOIN GROUP" button. That's it. Check the below examples of the public and private links of a group.
Public
:
https://t.me/VideoShare
Private
:
https://t.me/joinchat/AAAAAD8h7davv_N8kBZn4w
How to Join Telegram Group without Link
You must be searching for a way to join a telegram group without having the joining link. And the query is also genuine as there are no official lists of Telegram Groups present on the internet.
Whatever lists of bots and websites that contain the Telegram Groups are third-party directories, and nowhere they are associated with the telegram. But now I will be sharing with you the procedure of how you can search for the Telegram Groups and join them easily. Before that, don't forget to read how to create a Telegram group.
1. Searching the Internet
If you want to join the best telegram groups, then you can do it by searching the internet with keywords like Best Telegram Groups and Top telegram groups.
Here you can find many blogs and third-party websites which have listed the best Telegram groups that according to different categories for easy access.
2. Using Telegram Bots
You can use some telegram bots for searching for the best telegram groups and to join them if you like them. You can use the @tchannelsbot for searching the telegram.
3. Listing Sites
There are many listing sites on the internet where they have listed the top telegram groups that join instantly.
Again they have been categorized for easy access. Based on different categories like animation, movies, music, Pdfs, they are listed there. Just choose and join those telegram groups that you think are necessary for you.
Till now, you must have to know the procedure of joining a Telegram group on iPhone or Android Phones. I can assure you that following the steps which I have mentioned above will help you to Join the best telegram Groups trending over the internet.
Conclusion
We have tried to provide you with the most uncomplicated tutorial on "How to join a Telegram Group?".
If you are still not happy with the procedure mentioned above, then feel free to comment us regarding that, and we will be more than happy assist you joining one of your likes.