WhatsApp vs Telegram: Which Messenger is Best for You
Telegram and WhatsApp, both are the most popular instant messaging apps. But, which one is best for you? Let's find out.
WhatsApp and Telegram two are the most popular instant messaging apps from which you can easily connect with your friends and they both let you send text, media, images, gifs, locations, PDFs, and many more with ease.
But the point is that two things cannot be best at the same time. One thing must be better and reliable than the other in some phase or condition. While comparing these two messengers, undoubtedly WhatsApp is far way more popular than Telegram because of its user base and security.
But if we consider each and every feature and compare it then Telegram is the one that will have more points. Because of the huge popularity of WhatsApp does not mean that it is better, it still lacks some cool features which we can get in Telegram.
If you look deeply and thoroughly you will realize that WhatsApp wasn't much improving with time until Telegram entered the arena of messengers. Since its beginning Telegram has been boosting on growth and that's what helps it be better from time to time.
People follow the vogue and are reluctant to decide on their own which one is better. But don't worry if you want to know the answer- which one is best?
Then here I will try to explain a few points relative to WhatsApp vs Telegram Messenger, through which you will be able to decide which one is better according to your priorities.
WhatsApp vs Telegram Comparison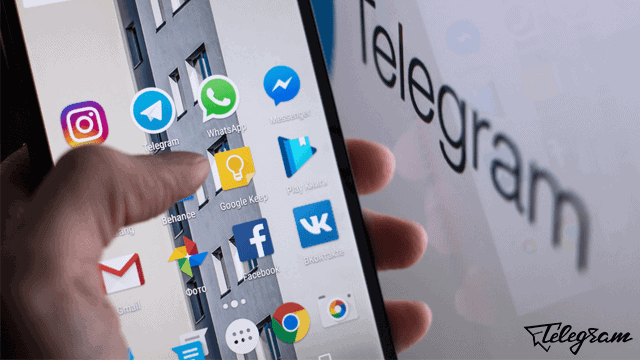 The common question comes to every user's mind that, is Telegram messenger better than WhatsApp messenger? Wh have tried to solve this query.
1. User Base
This is somewhere Telegram is far behind WhatsApp at the moment, but is growing steadily. WhatsApp currently boasts of more than 1 billion monthly active users, which is a long way ahead of Telegram's 100 million landmarks.
WhatsApp has had far more years of experience and development than Telegram did. Telegram is new to the instant messaging arena and it entered the market at a time when WhatsApp was ruling the Instant Messaging game and brought about a revolution of free-of-cost text messaging.
On the other hand, everybody uses WhatsApp, which makes it the clear winner in this category.
2. Calls
WhatsApp unveiled a most awaited feature namely 'WhatsApp Calls'. It makes use of your mobile data or WiFi bandwidth to call any contact available on WhatsApp.
The WhatsApp call is available only if both the users have data connection enabled. If you have a strong mobile connection then you will get awesome quality of calling.
Moreover, it also has a low data usage mode, which saves you some bandwidth. You can also connect with your friends on video calls with ease. But sadly Telegram does not support video calling features.
3. Read Receipts
WhatsApp has a read receipts features for its user that brings detailed information when a message is read and when a message is delivered.
It displays a double tick mark when a message reached to recipient's device and when it is read the tick changes into blue color. This feature has an option to turn on and turn off for privacy.
Any user can change this feature by going to setting and privacy. While Telegram includes read receipts with double ticks, it lacks other aforementioned features.
4. Backup of Chats
WhatsApp allows users to back up their chat. This backup can be saved on to memory card/ phone storage/ google drive. It recently enhanced this feature by bringing Google Drive integration.
You can backup your chats to the Google Drive account of your choice. This backup file will help you to get back all chats when you change your smartphones.
The telegram has cloud storage, so all your texts, images, files get saved to the Cloud. This means you can log out and log in any number of times from any number of devices simultaneously without losing any data.
Moreover, you get to know the devices in which it is currently being used. So, you don't need to worry about backup and restore. This also ensures that you can download any file, any number of times.
5. Status
You can put status messages on your profile or in status section tabbed in WhatsApp, which can be viewed by anyone in your contacts list.
But if you don't want somebody to see your status and Stickers in the status section then you can also select the option "My contacts except" from setting and privacy.
These messages come in useful when you want to convey something to your entire list or to someone special. Sadly, Telegram lacks this very cool feature.
6. Availability
Telegram allows you to access your chats on multiple devices and it is done with the help of cloud-based sync feature. It is available over most of the operating platforms people use.
You can use Telegram on Android, iOS and even on Windows phones. It has dedicated applications for Windows OS, Mac OS, and Linux as well. it allows you to start chatting on one device and continue it on another.
But WhatsApp lacks behind in such wide range of availability on different platforms.
7. Security
Using a cloud-based messaging service meant that Telegram could not offer end-to-end encryption as WhatsApp does. They addressed this issue by introducing "Secret Chats", which provide end-to-end encryption and can't be hacked in any way.
A user can also set a self-destruct timer for a particular chat or user and it will destruct your message after your specified time. The best thing is no content of secret chats is saved in the cloud.
So, if you log out of a device, the chat would be lost forever.
Whereas WhatsApp encrypts all the chats and data like voice messages, media etc end-to-end, which means that not even WhatsApp can read your messages.
8. File Sharing
The telegram has better file-sharing capabilities than WhatsApp. The photos you share are not highly compressed and pixilated like WhatsApp does.
There are no limits on video file sizes. You can send files up to 1.5 GB, unlike WhatsApp, where you can share files up to a meager 160 MB.
Hence, in Telegram channels broadcast movies in HD quality, which you can download. Taking advantage of the Cloud system Telegram is based on, you can download a particular file multiple times on multiple platforms if you want.
But WhatsApp doesn't allow this- once you delete a photo or video, there is no way to re-download it.
9. Public Channels and Supergroups
The telegram has many other features like Supergroups, public and private channels etc. Supergroups can hold up to 1000 members. Channels are same as broadcast service and it can hold unlimited members.
The content of this channel varies from news, memes, videos, movies, music, TV shows and much more. The creator can decide who can post to a channel and other members can merely view the posts.
A user can send a message to private channels to all the members at a single click and can receive all replies particularly. A public channel has its own username and can be searched and joined by any Telegram user.
WhatsApp does not even compare to the groups and channels that are provided by Telegram. It has 256 members in each group list. So, Telegram is even better in this section.
10. Privacy
Telegram associates an account with a phone number as well as a username whereas in WhatsApp you are bound to give your phone number to log in.
So, in Telegram, if you are not sure about giving someone your personal phone number, you can just share your username to connect and stay in touch, while the other person would never get to know your cell number without your consent.
The telegram also lets you hide last seen which is very similar to WhatsApp. But here the difference is, you can hide the last seen for particular contacts instead of hiding it for everybody, and in WhatsApp, if you hide the last seen it will hide for the whole contact list.
WhatsApp or Telegram Messenger?
WhatsApp has a big competitor in the market that is Telegram, which provides some extra cool features. But it all depends on your needs from a messenger.
Check the app, the features it offers, and then decide which one is better for you. I hope you like this article. If you have any queries or suggestions then don't hesitate to comment below.