Telegram Passport – Share IDs Easily Across Apps & Services
The telegram has something new for you, calling it a "unified authorization method" that it hopes other services will use to verify user or customer ID.
Recently Telegram, the most secure privacy-oriented messaging app has released its updated version 4.9 of its app for both the platform Android and iOS. It's a known thing that with new updates comes new features. And this time it's the Telegram Passport. According to sources, Telegram's Technical team has been working on this new feature for a long time and finally its been included in the official app after its successful implementation.
In this Digital Age, our virtual lives are really more intertwined with the real lives and the number of services that need to know our real-life ID increases accordingly. Previously, for each new app, we had to upload the same document scans over and over. But this scenario has changed now. That means we don't need to do it repeatedly.
What is Telegram Passport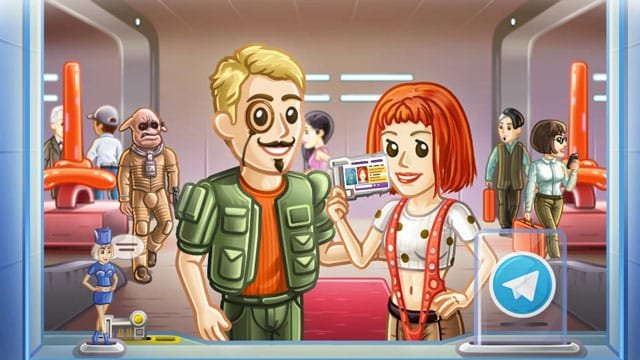 Introducing Telegram Passport – As per Telegram Official Blog "Its a unified authorization method for services that require personal identification. Upload your documents once, then instantly share your data with services that require real-world ID (finance, ICOs, etc.) ".
With every new update, Telegram is making its app more user-friendly, implementing tons of new features into it. Now with this new feature users have to upload their ID once, and they can use it multiple times when required. Isn't this cool.
How does it Work?
Here users will need to upload their ID to the Telegram's cloud storage once, where it will be stored securely with end-to-end encryption to protect their privacy. Many times different apps, websites and other services require the user to submit the real Ids. So whenever there is a requirement of those IDs users can simply select the necessary documents as are required for each service, rather than separately uploading them to each different app.
If you didn't get what I want you to understand, then I can explain this by taking a real example. You must have heard about ePayments. Yes its an online payment service, and it is one of the first to support the feature. Based on the demand others can implement support for it by following the official guide shortly.
Try it Yourself
If you'd like to see a real-life implementation of Telegram Passport, head over to ePayments.com – the first electronic payments system to support registration and verification with Telegram Passport.
You can also try out how Telegram Passport works using
this page
to request data.
Please note that you need the latest version of Telegram to access this feature. Once you've uploaded some documents, you will see your data in Settings → Privacy & Security → Telegram Passport (on iOS: Settings → Telegram Passport).
Additionally, from sources its been heard that while users can only choose which documents to send to each app, for now, Telegram wants to implement third-party verification support for Passport. This means that rather than directly sending your ID to each service, Telegram will simply verify that your account is real and log you into supported apps.
Features Explained
1. Protected by End-to-End Encryption
Here in this update the user's identity documents and personal data will be stored in the Telegram cloud using End-to-End Encryption. As per Telegram, this data which is provided by the users is just random gibberish, and they have no access to the information users store in your Telegram Passport. So when they share data, it goes directly to the recipient.
In the future, all Telegram Passport data will move to a decentralized cloud.
2. A request from Telegram Developers
All developers are very welcome to integrate this new feature Telegram Passport into their apps and that to this services free of charge. It takes minimum effort and can save many hours of coding, which is indeed praiseworthy.
For your reference, if you are building a service that requires real-life ID, check out the API docs for SDKs and examples.
Also, Developers have requested to stay tuned with more new updates. They will soon be adding third-party verification for Telegram Passports. This way, some services won't even need to request the data itself, instead relying on the fact that a verification provider approved the Telegram account and the person is real.
Finally, I can say that this is really an excellent feature if it does what it is supposed to do, but one thing you must understand that no matter how well protected it is nothing is safe online. Rest it's upto you to use the new Telegram update "Telegram Passport". Nevertheless, if you're interested, you can download the latest official version of Telegram for Android here and for iOS here.