What are Telegram Bots?
Telegram Bots are third-party applications that run within Telegram messenger. Let's know more about them.
What are Telegram Bots? Before I start explaining to you about these bots, read these statements first. Hello there, How are you doing today?
Good Morning Jarvis! These messages you might have heard many times before. It sounds very familiar to us. If you have guessed it some robotic conversation then you are absolutely correct.
These types of conversations are mostly used by these bots. So today we are going to explore the basics and more about these Telegram Bots, and what we can do with these automatic ones. So without checking your patience let's get some more details about these Telegram bots.
What are Bots
Simply saying these are interactive piece of software that runs simple and repetitive automated tasks over the Internet. This is aided in part with Artificial Intelligence for a more human-like interaction with people.
What are Telegram Bots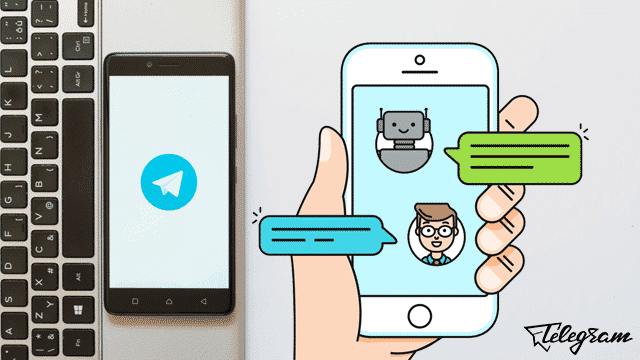 As per the official website, these Telegram Bots are third-party applications that run inside Telegram. Here the users can interact with bots by sending them messages, commands, and other inline requests. Apart from that, you can also control your bots using HTTPS requests to the official bot API.
As we all know from the starting Telegram is all about freedom and openness – as a result, their code is open for everyone, also their API. The telegram was the first app to have a bot store with it also it is credited for popularising the bots among them.
Today they making another step towards openness by launching a Bot API and platform for third-party developers to create bots. It will be really helpful for the developers to build their custom bots based on their requirements.
What do Telegram Bots do
We can say the Telegram Robots are simply Telegram accounts which are operated by software – not people – and they'll often have AI features inbuilt in them.
They can do many things like – teach others, search for any information, broadcast any news, remind any specific things, play games, connect with others, easily integrate with other services, or even pass commands to the Internet of Things on its own.
These Telegram Bots simplify online interaction by making it unnecessary to leave your current app to search for content online. Apart from that these Bots can also allow you order for reading news highlights, translate text, shop, check the weather, etc. Their usefulness is not ending here but with time you can obtain more from these.
With the 3.0 update, now the Telegram apps can easily interact with these bots in a super-easy manner. In most cases, you won't even have to type anything, because bots will provide you with a set of custom buttons.
Also, Bots can now provide you with custom keyboards for specialized tasks. And their usefulness continues.
Here I have mentioned some of the things which we can do using the bots :
How to Use Telegram Bots
The telegram was one of the first apps to have a boat store and is credited for popularising bots in its platform. Users can interact or talk with these bots by sending them messages, commands, and other inline requests. Or better yet, you can develop your very own bot if you know how to develop one.
As you might know, these bots are one of the latest updates for this messenger. The telegram has become more interesting to look at because the bots have been around for longer and they have richer UI.
For your information, I must tell you that Telegram was one of the first messengers which has brought encrypted messaging to the masses, which its rival WhatsApp took years to offer others. Also with these Telegram has many more amazing features which other messengers are lacking.
Definitely, these Telegram Bots are going to be the next big thing in the near future among other chat technology. It has clearly dominated its domain through its usefulness. Let's hope to get more from the automated Telegram Bots.
If you find any useful information regarding these amazing Telegram bots that isn't mentioned here, do write to us about it in the comments section below.