What is a Telegram Channel?
Telegram channels are the best way to promote your business. Here is the complete information regarding this feature.
Telegram channel is a new way of message broadcasting. This was the first time an instant messaging app had introduced this amazing feature. You might have seen the broadcasting feature on the popular WhatsApp messenger.
But, it is totally different. WhatsApp only allows the users to add up to 256 members in broadcast and the users only get your message if they have saved your mobile number.
Unlike WhatsApp, there is no limit to members in Telegram channels. You are allowed to add 200 members to a channel and after that anyone can join your channel by using the public or private link.
You can compare the channel feature of Telegram with YouTube. Even, it is a combination of WhatsApp Broadcast and YouTube channels.
What is the Telegram Channel?
Telegram channels can be considered as a broadcasting platform on the telegram platform itself. Here when the admin sends any messages then the messages are broadcasted over to all the members present on that channel.
Again here the members of the channel cannot post any kind of messages on the channel as they used to in a Telegram Group.
Please note that these channels also have a view counter so you can keep track of the people who have read your message in real-time.
Features of a Telegram Channel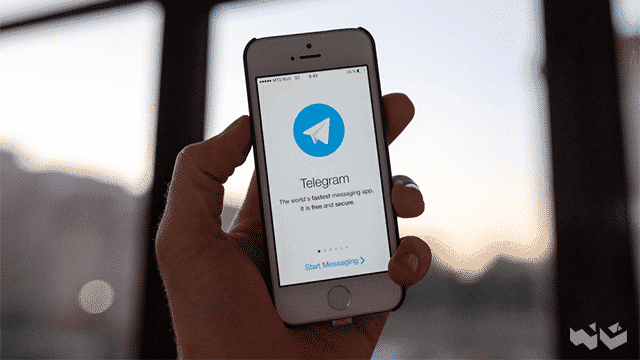 Telegram channels are specially designed for marketers and business owners to promote their business. Let's see what you get in it.
1. Channel Icon and Description
It allows you to set a square image as a channel icon to easily identify a Telegram channel. You can also add a description of your channel.
The description section also permits you to add links. Whenever you want, you can easily change the icon and description by going to the channel settings.
2. Public or Private Channel
There are two types of channels; Public & Private.
A Public channel has a username. One can easily search and join a Public channel on the Telegram app. But, you need an invite link in order to join a Private Channel.
If you want to make a channel for some specific people who can join via your reference, then this option is best for you.
3. Unlimited Members
As I said before, there is no restriction for members. Anyone can join your channel by using the public or the private link. Telegram will never warn you for the members count.
If a member joins your channel today, then he/she can see all the messages from the beginning.
4. Notifications
By default, all the members will get notified when you publish a post on your channel. But, if you don't want to disturb your members, then you can enable silent broadcasting by tapping on the notification bell while publishing a post.
In a channel, you can share any file with your members; like Images, Videos, Documents, Compressed Files, ZIP, RAR, EXE, etc. You are allowed to share huge files up to 1.5 GB.
6. Pin a Post
If you like to show an important message to the new as well as old members, then you can pin a Post. The pinned message will be shown at the top of the channel.
These are the best features you can find in a Telegram Channel. We'll update this page if Telegram introduces any new features in the future. I hope you have got a basic idea of what is a telegram channel and what are its features?
Conclusion
You should check the best Telegram channels for more information. If you have any queries or suggestions regarding this post, then you are free to share it here.