Best Telegram Bots You Should Use (August 2022)
Do you love Automation? If yes, then the best Telegram Bots article will be eye-opening for you guys. Yes, you heard me right, we will today be discussing some of the most popular and useful Telegram bots here.
Since it is quite common to know the work of the best bots for Telegram. But yes, the list of famous Telegram bots that you are going to know here in this article will definitely be helping you in a long run.
Now, let's take a look at the Best Telegram bots of 2022!
What are Telegram Bots?
Telegram bots are software programs that can be used to automate tasks. They can be used for simple tasks such as sending messages or for more complex tasks such as collecting data from different sources and processing it.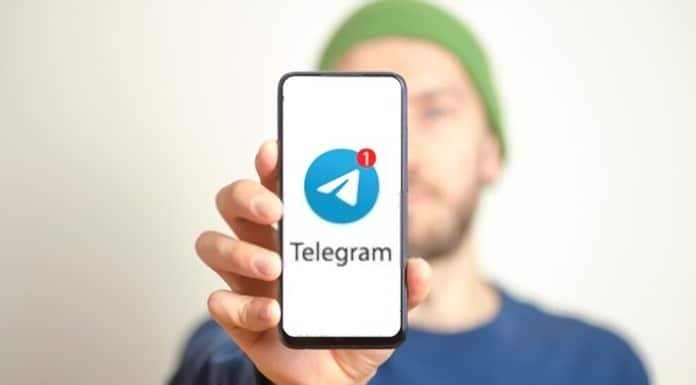 Telegram bots are often used by businesses to automate some of their customer service processes, but they can also be used for many other purposes like ordering food or managing personal finances.
They serve a huge variety of functions like integrating with work-related apps and organizing gatherings. Actually, there are more than thousands of Telegram Bots on this platform and everyone has some unique features of their own.
These robots can help us to make life easier and more enjoyable for us.
Note: A bot must be considered a stranger not give them your passwords and bank codes accounts numbers, passwords, etc.
How to Use a Telegram Bot?
In order to use the best Telegram bot, you need to first search them on this platform by their unique username. After which you are allowed to join them as a user.
You just need to search them in the Search Box of your Telegram messenger. Then you have to interact with these bots to start it and do the necessary tasks.
Now we shall look at some of the best useful Telegram bots that everyone should know.
Best Telegram Bots 2022
Here is the list of the 10 best Bots on Telegram 2022 which you cannot ignore if you are a die-hard telegram user.
BotFather the name itself describes its worth. One can say it's one Bot to rule them all or the father of all bots. Using this bot, one user can use it to create new bot accounts and manage his/her existing bots.
When you go to BotFather within your Telegram app, it links you to help files about Telegram bots as well as the Bot API manual.
IFTTT (If This Then That) is another powerful bot. As this means that it connects you to 360 different services. It is mainly a productive bot. You can automate tasks with this bot, like, as when you connect to home wifi, your smartphone will turn silent, and much more.
Also, you can also build automation for telegram groups or channels, like if you want to publish a specific post at a designated time and a whole lot more.
Save Media Bot is very much like its name. This bot actually allows to you download any kind of media from the web, be it music, video, Instagram Story, Lyrics, or any direct media download.
Downloading an infected file to our machine is a common concern. DrWebBot helps you ensure the safety of your machine, by scanning all the files and links that are shared with the bot. You can even add dr. web bot to a group to auto-scan files and links.
DropMailBot provides disposable e-mail addresses. These email addresses can be used to signing up and getting the email confirmation.
So, if you are one of those who don't want to share your real email address then you can take maximum benefit of Dropmailbot. As the best part is it automatically deletes the newly created address ten minutes later.
The File Converter bot can convert almost any file format into another. It is very user-friendly and provides you to option to convert any specific kind of file to the desired format.
It easily recognizes the format of every file you send and converts it according to your need, which you can use later by downloading.
GameBot is a typically Gaming Bot. It allows you to play games with your friends. The best part is you can choose the other player or players with whom you wish to play.
Currently, only three games are available to play Math Battle, Corsairs, and LumberJack Bot. So, if you are getting bored and want to kill the time playing something interesting then this gamebot can be very useful.
This is a very simple Telegram bot that allows you to play chat games with friends. Just start the bot as we have explained before and click on "Play With Friends". It will ask you to choose the contact with whom you want to play.
Start playing games and enjoy the extra time.
Skeddy is a reminder bot that messages you reminding things. The working of this simple bot is very simple, here you can create reminders by sending a text message.
For example, you just need to send messages in simple text like "Call Rajesh in 10 minutes". And the bot will notify you through Telegram messages that you have a reminder scheduled.
File to Bot allows the users to save files on the cloud with unlimited storage. Here you can send files in the chat and they will get stored in a category-wise manner.
Whatever you upload here could be checked and downloaded easily through it. Again the best part is there is no limitation on file size and all file types are supported by the Telegram bot.
Once the file is uploaded a link to a specific file could also be created which can be made available for others to download. Using the file link anyone could access and download it from anywhere portably.
NewsBot speaks the actual purpose of this Bot which is to provide News. Here the main purpose of this telegram bot is to provide you latest news from all around the world.
It will only send you the news that you have chosen as a preference when using this bot. This will help you in curating the best and most authentic news direct to your inbox.
Also if you want to read full information then tap on the Read More option and it will take you to the official news source.
Wrapping Up
Here today we get to know about these best Telegram bots you need to use to make the most out of it. Believe, me these will surely help you in improving your productivity, making your life a little easier.
We hope you did find something useful from this list. You may bookmark this page for future reference and stay tuned for more such Telegram tips and tricks.