What is a Telegram Group or Supergroup
Telegram Supergroup is the most advanced medium to chat with a large number of people. Let's know more about it.
A Telegram group is an ideal way to exchange texts, multimedia, and other files with friends or a team. Unlike a Telegram Channel, anyone can share anything and add up to 200 members in the initial stage. Once your group is full of 200 members, you can convert it into a Super Group.
A group is an ideal option if you would like to produce a rather small community, the members of that are going to have the ability to observe other users' articles and comment on them.
Telegram groups are a powerful tool for building communities. You can have an unlimited amount of groups, and each can support up to 100,000 members.
What is a Telegram Group
Telegram Group is just like any other Group, where the members of the group can share their knowledge with each other. Just the WhatsApp Groups, these telegram groups also function quite the same.
Here in Telegram Groups, the admin can add up to 200,000 members to the group which has an advantage over the WhatsApp Group. The good thing about this platform is that it offers both Telegram Public Group and Telegram Private Groups.
What is a Telegram Supergroup?
You can transform any group into a supergroup before reaching the member's limit. If you have a small group of friends, family, or team members then the basic group is best for you, but for a large organization or community, you need more than this.
That's why Telegram has the option to change a normal group to a Supergroup.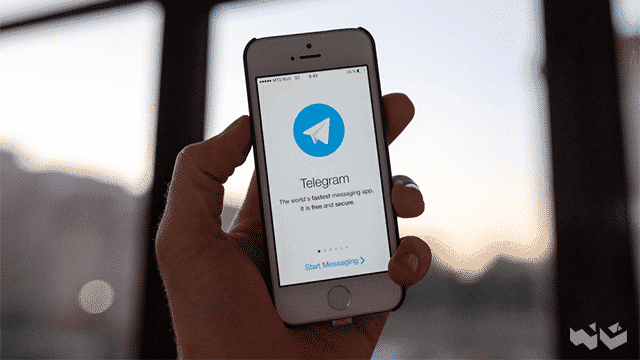 Supergroups may have around 100,000 members, they are optimized to host large online communities and will load fast, even if you've missed many messages while off. They also provide more innovative admin tools.
Features of a Telegram Supergroup
With a normal Telegram Group, you can only do normal things, but with a supergroup, you have more control over the content, members, and much more. Let's talk about them.
1. Replies and Mentions
You can reply to a specific message by swiping the left of that message. When you swipe left, it shows the message text box to send stickers or text. The sender will be notified even s/he muted the group chat. You can also use "@" to mention a person in your group.
2. Pinned Messages
Like Telegram Channels, admins of a group can pin a message to the top, and every member of that group will be notified even they are muted to the normal messages.
3. Invite Links
It's easy to transfer your current set chats to Telegram with no hassle. Just send your friends an invitation link. The moment they get Telegram they could immediately combine your Telegram group only by following this link.
4. Public and Private Groups
There are two types of groups; Public and Private. In the Public one, you can set a username that anyone can search for and join your group. The Private one has a link that can be used to invite people to your group.
5. Bots
Unlike the Channels, you can add bots to your groups to make it automatic. There are thousands of bots designed for polls, games, payments, and much more.
6. Stickers of the Group
Large groups with 100 or more members can choose an official sticker set for all the members to use it in the group while chatting without adding them into everyone's panel.
7. Admin Privilege
A large group needs more Admins to manage. The creator can add multiple admins with a different privilege to add new users, manage messages, block members, edit group info, or even add new admins.
Conclusion
These are the best features you can find in a Telegram Group and Supergroup. We'll update this page if Telegram introduces any new features in the future. If you have any queries or suggestions regarding this post, then you are free to share them here.