What is Telegram X?
Telegram X is a much better edition of the primary app with new experimental functions. Let's know more about it.
Have you heard about Telegram X? If not, then here I am going to clear you all about the exclusive app named Telegram X. It is an advanced and improved version of the renowned messaging app Telegram?
Telegram X apps are written from scratch, with an entirely new code base, and are built totally different from the main official app with re-imagined media players, a message bubble-free chat mode, a night mode, and many more. For now, it is available only for Android and Apple devices. You can use the login details of your original Telegram app to sign up for Telegram X.
It has launched on January 31 this year and from then it has already been downloaded by 1 million users. This alternative app was previously known as Challegram which has been bought by Telegram and has been reformulated into Telegram X. This alternative version is based on TDLib (Telegram Database Library).
That means the app will support caching of message content for faster loading and offline use, as well as secret chat support with a special focus on smooth and creative animations.
Telegram X for PC has not been released yet; it's only available for Android and iOS.
Features of Telegram X
Telegram X has all the regular features of Telegram while also overhauled some new features which include two tabs, one is for traditional chats and another for calls.
A new mode has been introduced giving you the option to remove chat bubbles and use the freed up space for better placement of the text and media in the message instead.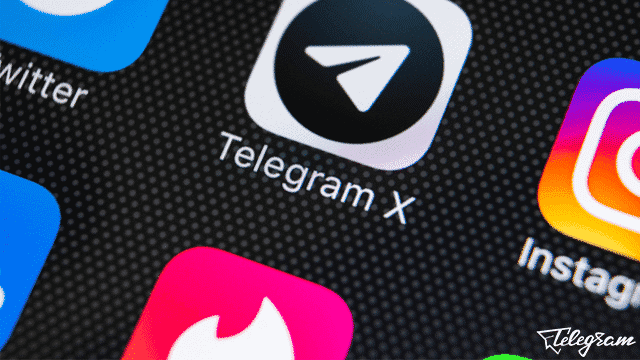 There is the feature to long press on conversations to get a pop-up preview, which will help you to preview any chat contents without opening it.
But the best thing is that this feature works everywhere including in the forwarding and sharing menus as well as in the calls tab and 'Groups in Common'.
You will also get a bunch of options, namely mute, pin, delete and open at the bottom of the previews.
It is also loaded with an auto night mode feature which uses the light sensor to seamlessly transition between night mode and the regular theme color. It also features an advanced mode of swiping gestures for quicker interaction with the app,
for example, if you swipe right on a message it will bring the forwarding menu through which you are able to share it and if you swipe left you can reply to it. You will also be able to customize the size of the text within the app and in chats.
The app includes a re-imagined music player and a direct option to access inline bots in an ongoing conversation. You will also get optimized profile pages, which grants you quick access to all your shared media files.
Telegram X for Android Download
Telegram X for Android was created at the heaters of competition for Android programmers our creator launched a couple of years back. The champion then employed the ability of TDLib to make a gorgeous app with a unique emphasis on smooth animations.
X for Android is quicker and much more battery-efficient than the initial program and includes a slick new design. You can download Telegram X from Google Play Store here.
Telegram X for iOS Download
Telegram X for iOS is developed completely in Swift and is considerably lighter, quicker, and much more battery-efficient than the initial program, built with C programming.
The layout and function set are nearer to that which iOS consumers have learned to expect out of Telegram, however, you'll undoubtedly see the smooth animations and quicker loading and speed times on many iPhones. You can download Telegram X from Apple App Store here.
It is possible to log into it with your current Telegram account with the X. You can use one account in both apps simultaneously at a time. For now, you can install Telegram X to give it a shot, and don't forget to tell us your experience and views that how you feel about it.