What are Telegram Stickers?
Telegram stickers add more emotions and feelings when you use them while chatting. Let's know more about them.
A sticker is a detailed illustration of a character that represents an emotion or action. A sticker is something like emojis, but more significant in size. But, what are Telegram stickers and how are they different from others?
Stickers were the first time came into existence when the Korean Internet company Naver began developing Line messenger. After that different designers started designing stickers and sale them to use.
But, the case is totally different here. Telegram stickers are available for Android, iOS, Windows platforms, and they are totally free. Telegram uses an efficient and open technology that allows artists and users to share their stickers and emotions.
What are Telegram Stickers
Telegram stickers are one type of emotion, not characters. They don't change the look and feel of the interface. When you start a message, you can use different stickers to express your emotions.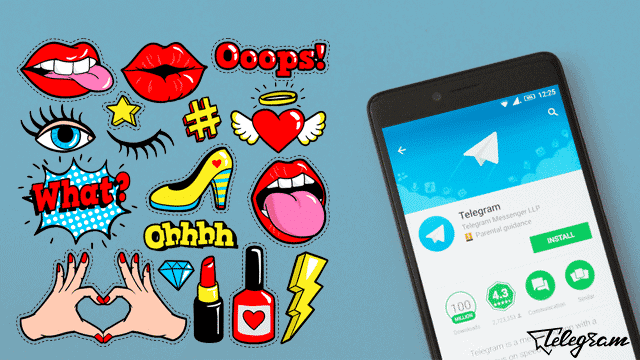 All of the stickers are free, and everyone is free to create and share their stickers with Telegram. You can follow the article to add stickers to Telegram.
If you have a WebP format image, and you share it with your friends, then it'll be shown as a sticker. Stickers in Telegram are displayed five times faster than other image formats used in other messaging apps, and all the credits go to the WebP file format.
Conclusion
Hope you understand what are Telegram stickers. If you want to make Telegram stickers, then don't forget to read the guide.